Creative
Caricatures
My Cartoon Portraits are flattering, no wrinkles or wobbly bits!
Digital Portraits – Hand Drawn – Animated – Live at Events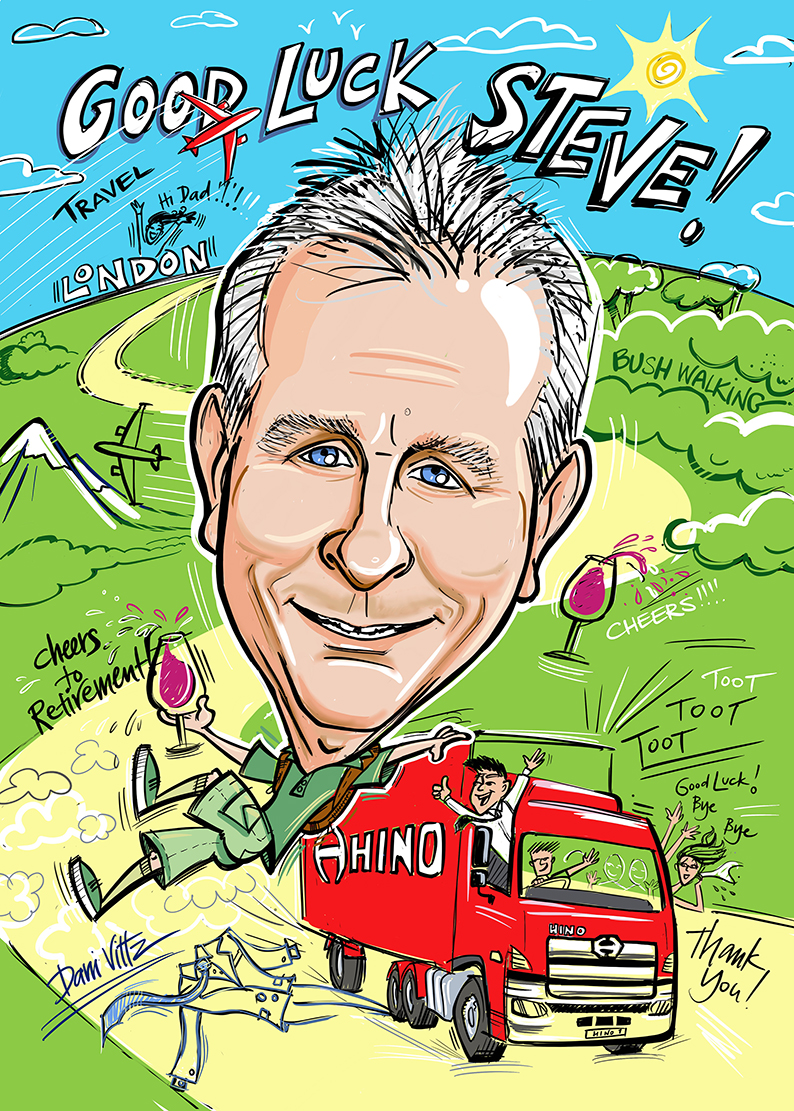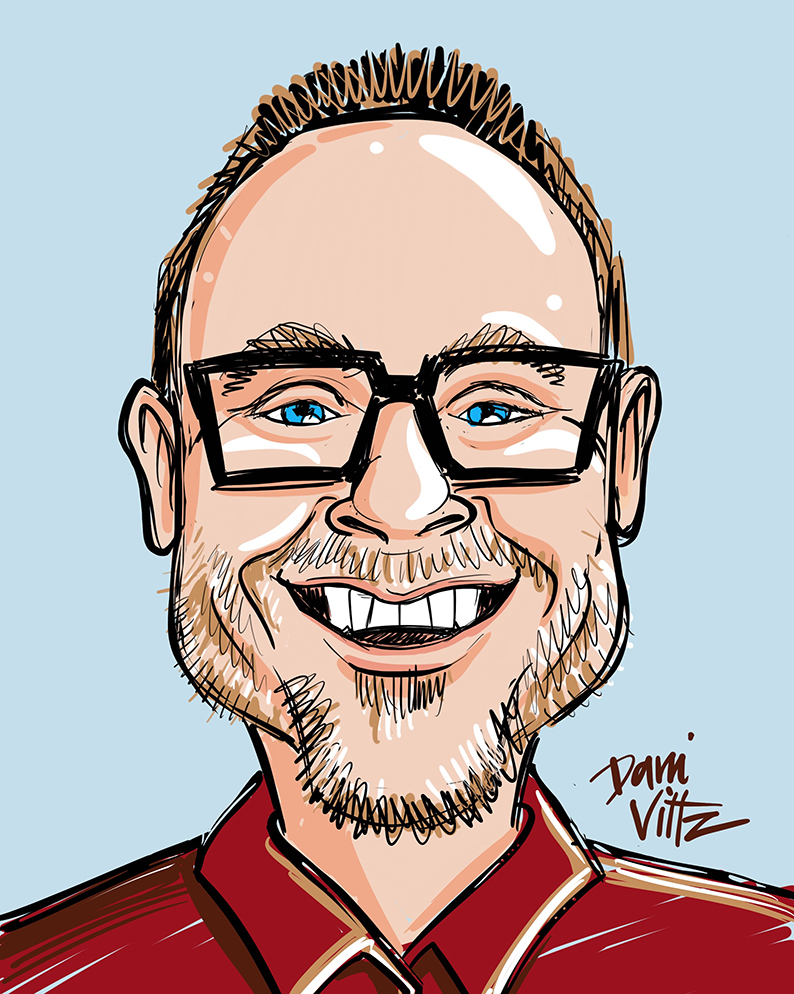 profile image
for all your social media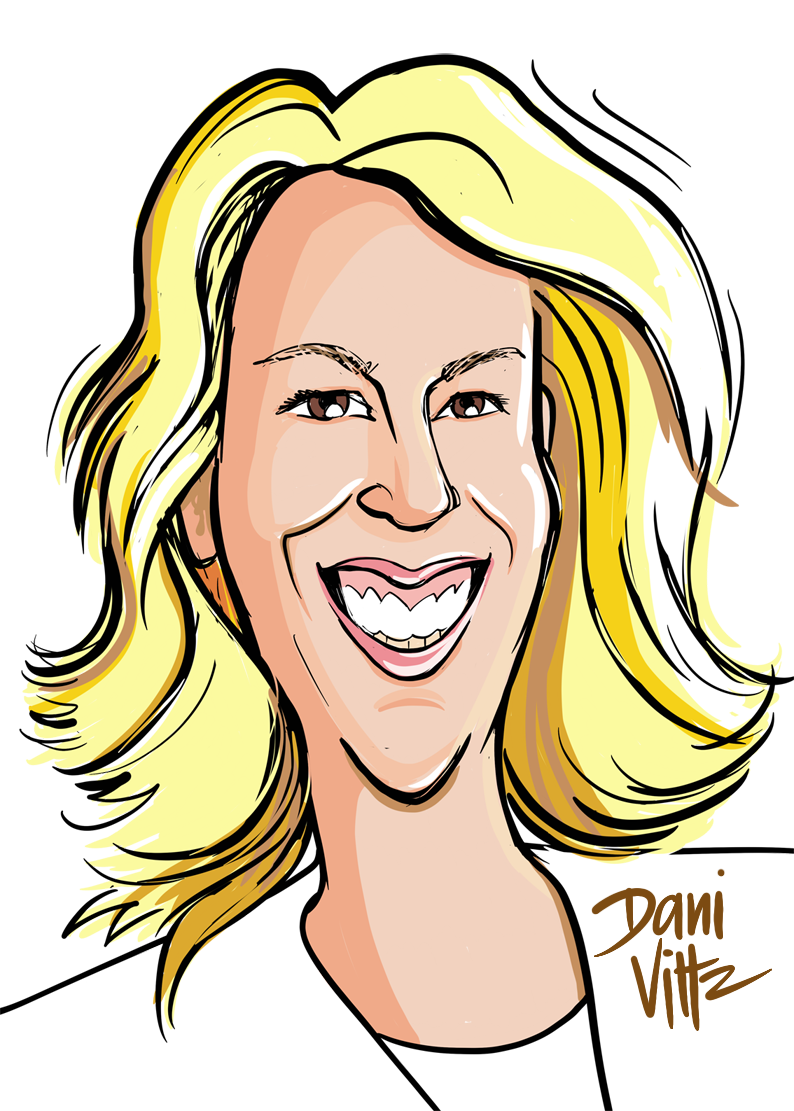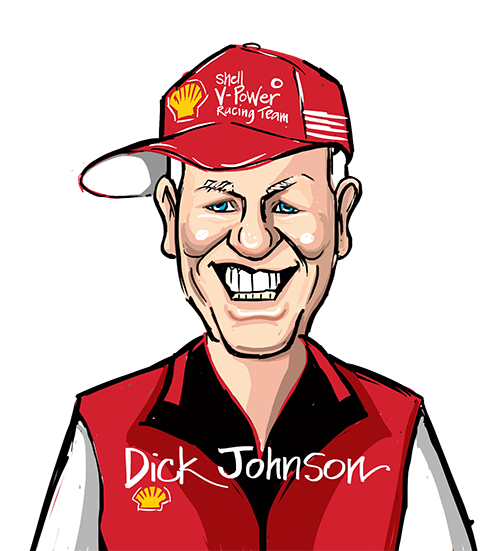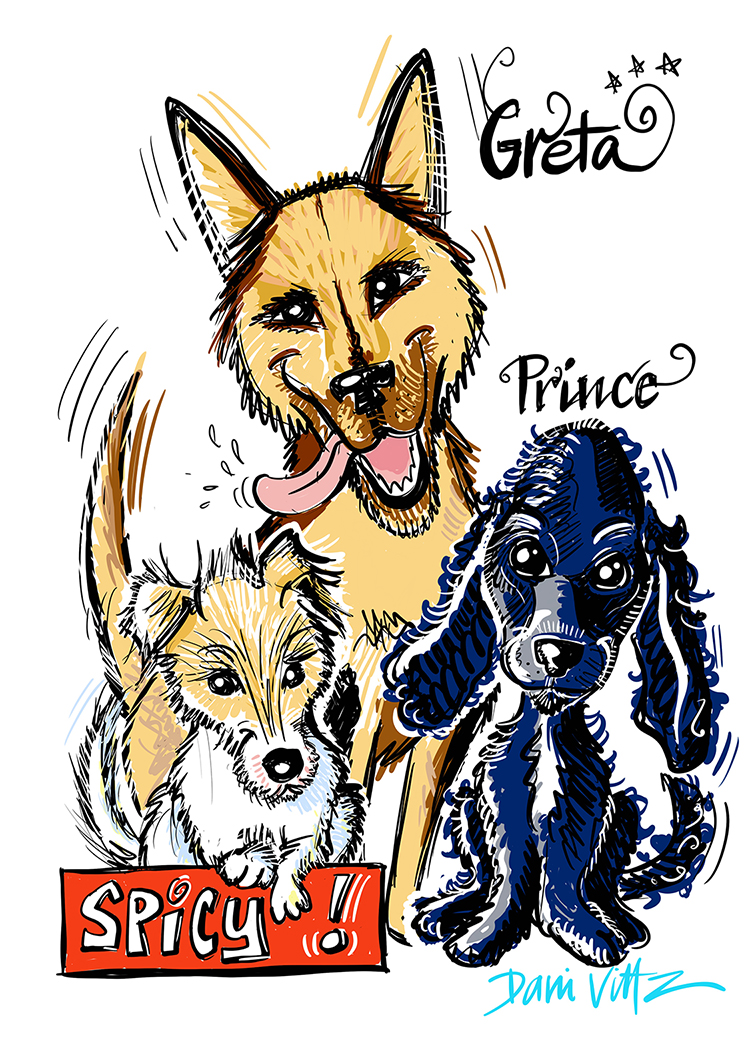 These make great corporate gifts and stylish profile pics for your social media accounts!
A successful marketing tool and a unique way to attract potential customers for your email promos or event.
Easy to email and there's always the option to print and frame. Try it out on your next marketing campaign or event and add that special touch. 
See more samples here.
Toss your boring profile picture and get a branded logo portrait that will turn heads!!

NO WRINKLES or WOBBLY BITS still apply to these portraits so you will look great. Companies, job titles, emails, web addresses and phone numbers can be added as well.
Formats created to fit Instagram, Facebook and LinkedIn posts.
Once I design the base artwork, it can be adapted to other formats such as email, Facebook or Evenbrite banners. Even if it's unusual, send me your sizing and resolution requirements and I'll create the artwork that works for you.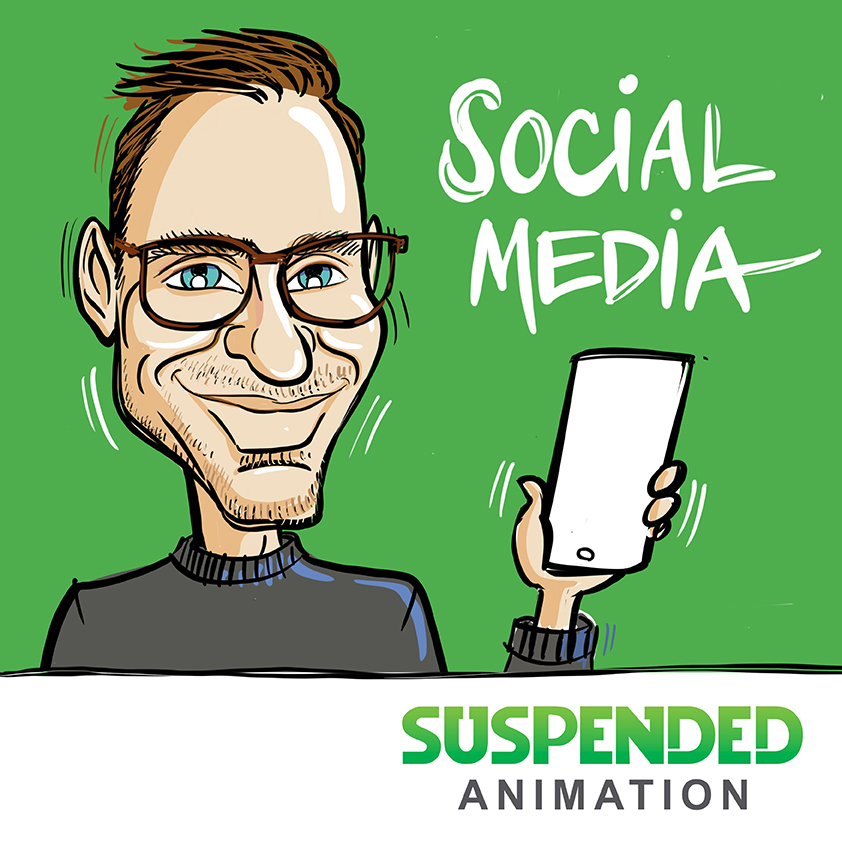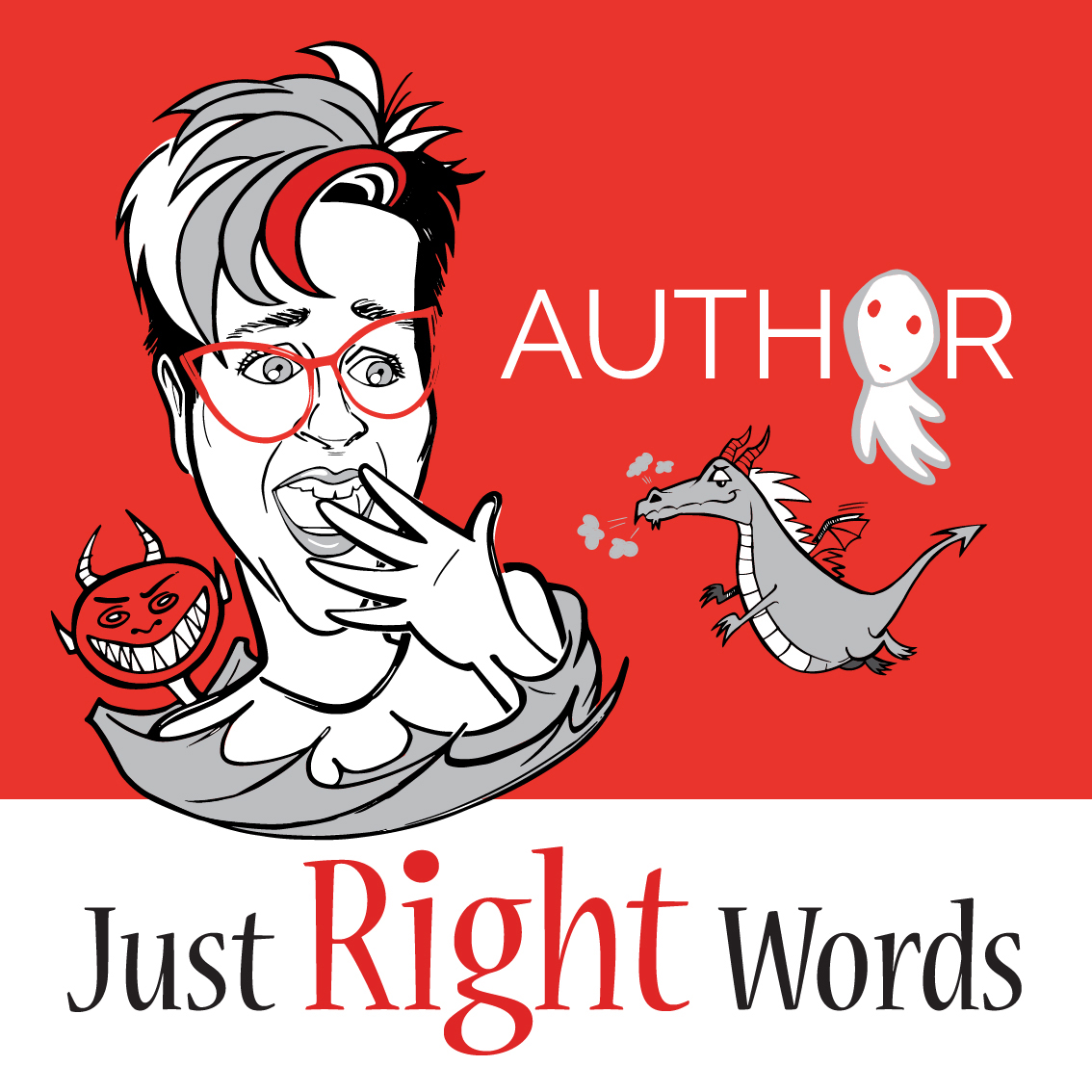 Spooky logo caricature
Kellie wanted variations for each service – fun to create!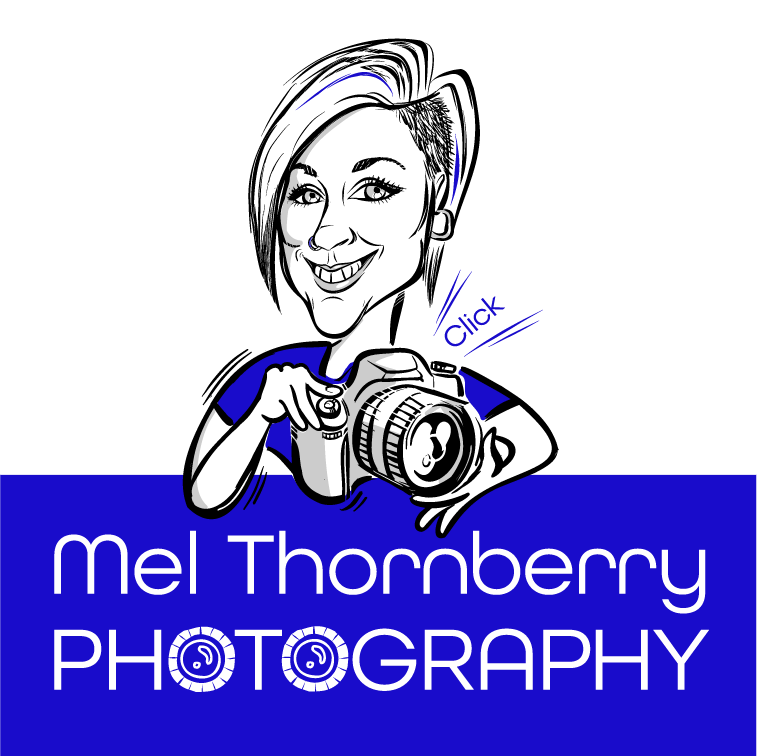 If you want a crisp professional portrait that ties in with your branding, Vector versions are what you need. They can be easily recoloured or placed on different backgrounds to suit your marketing promotions. Best option for large printing material.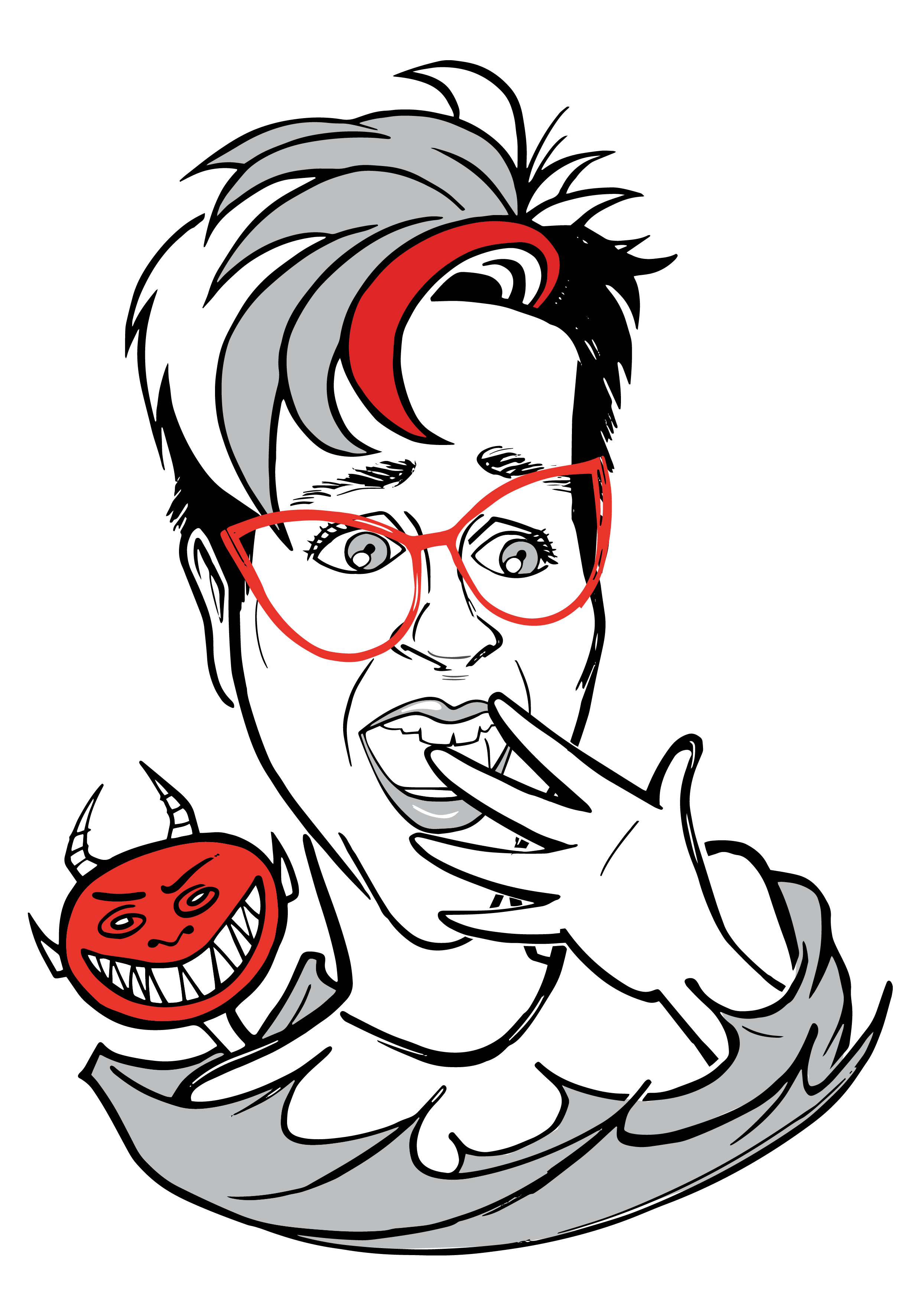 Kellie and her friend
Vector for Logo & Branding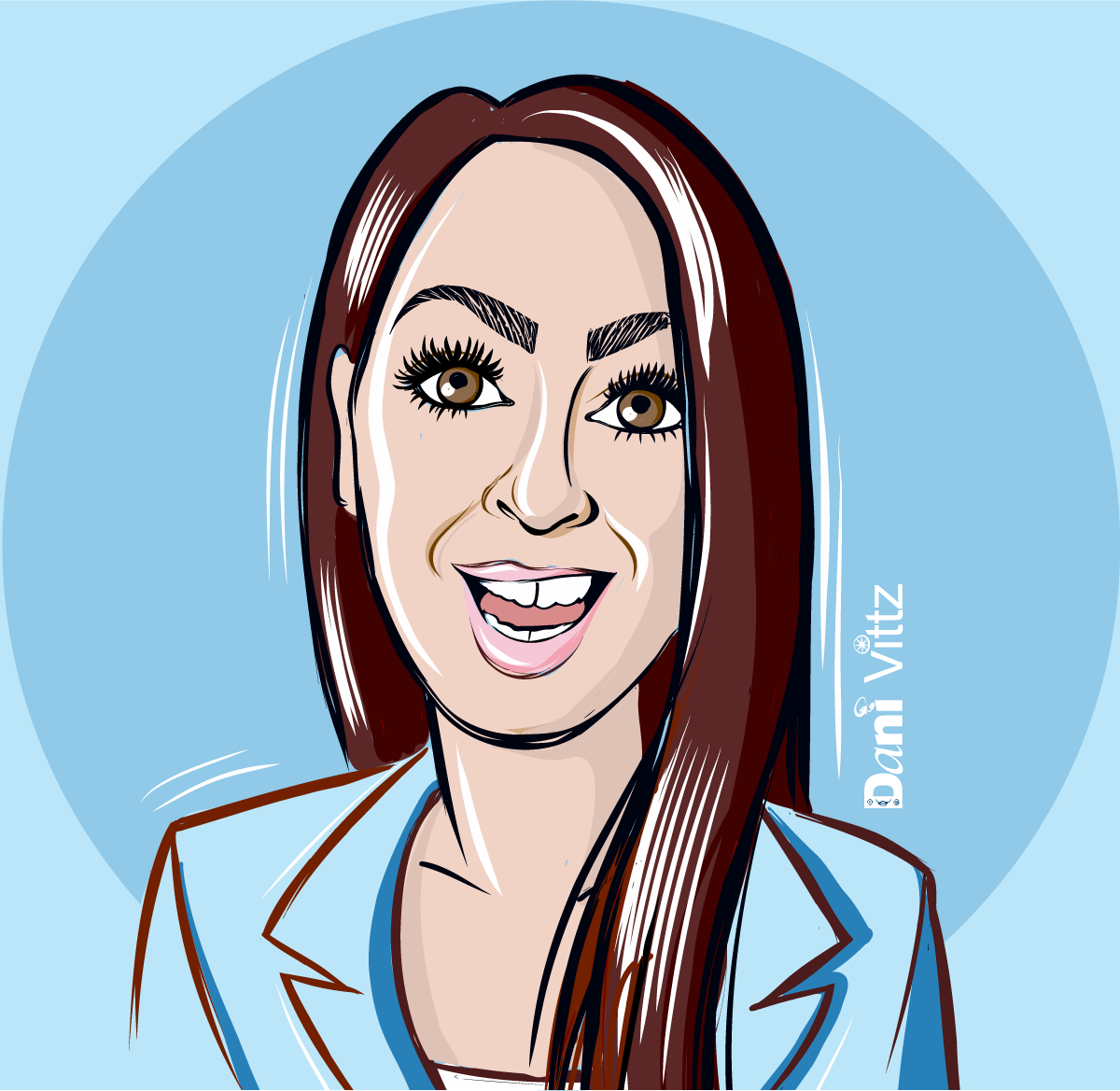 The best personalised gift anyone could get! These are created as digital images and easily delivered via email, dropbox or other online transfer methods. All done remotely. You take the portrait to your favourite printer and framing specialist.
Give the TEAM a portrait. A bit of team bonding or a gift to celebrate that latest win! Being digital, each person can get their individual portrait and the group version too.
See more samples here.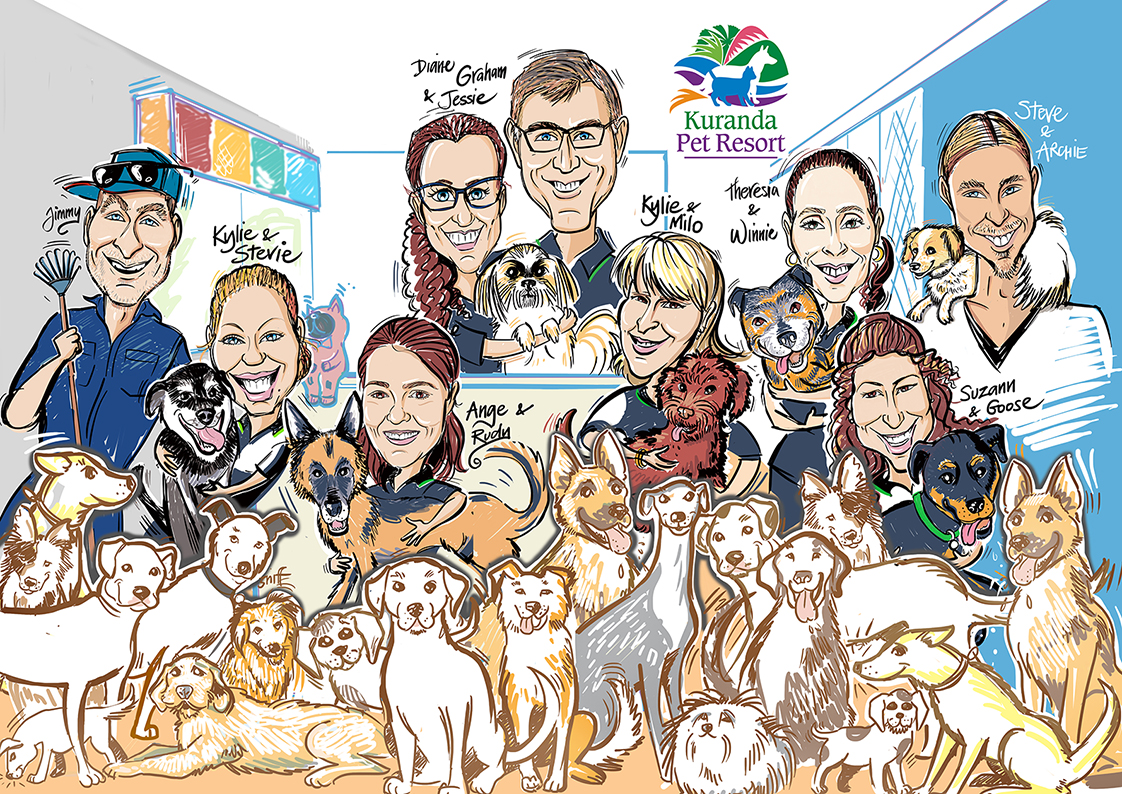 KURANDA PET RESORT
Company portrait for Christmas complete with dogs!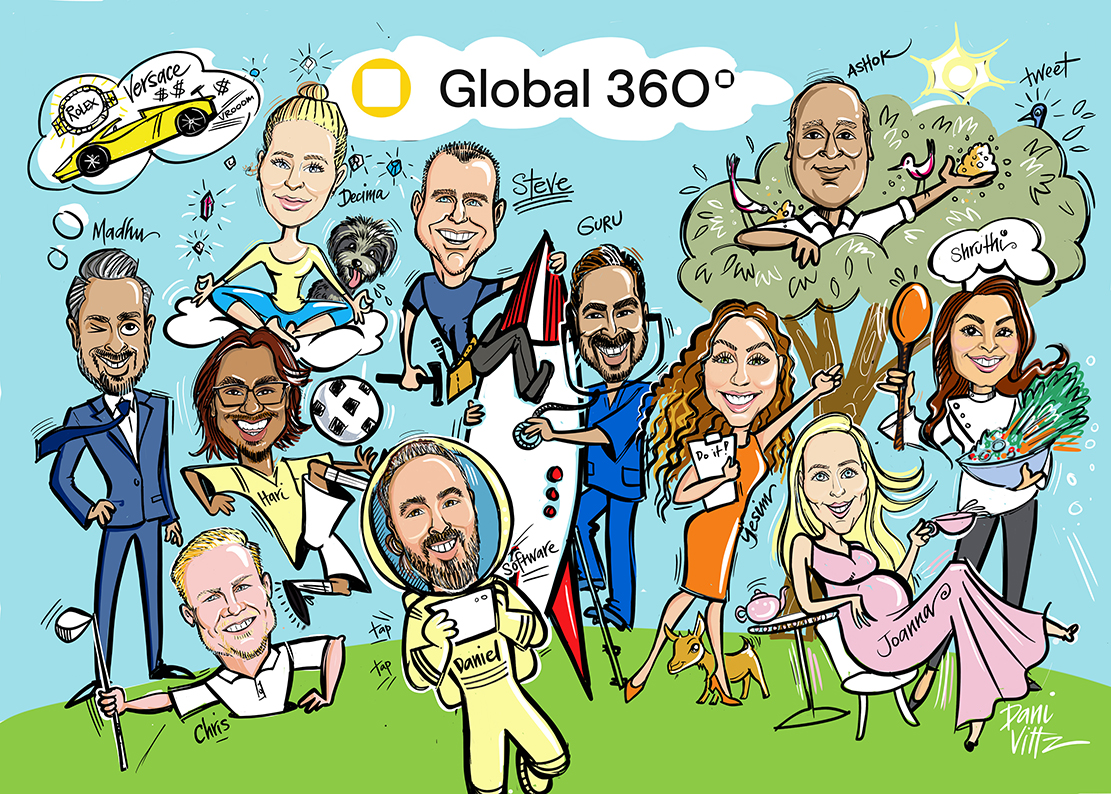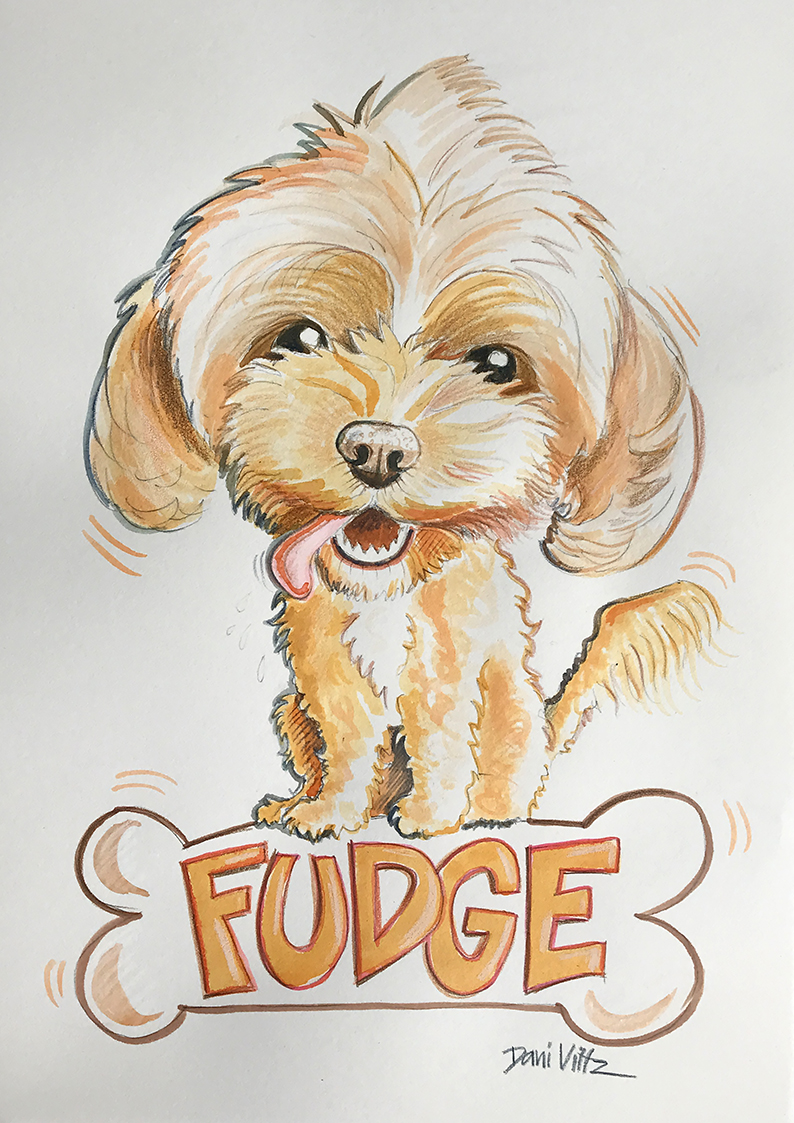 Meet Fudge
Birthday gift – hand drawn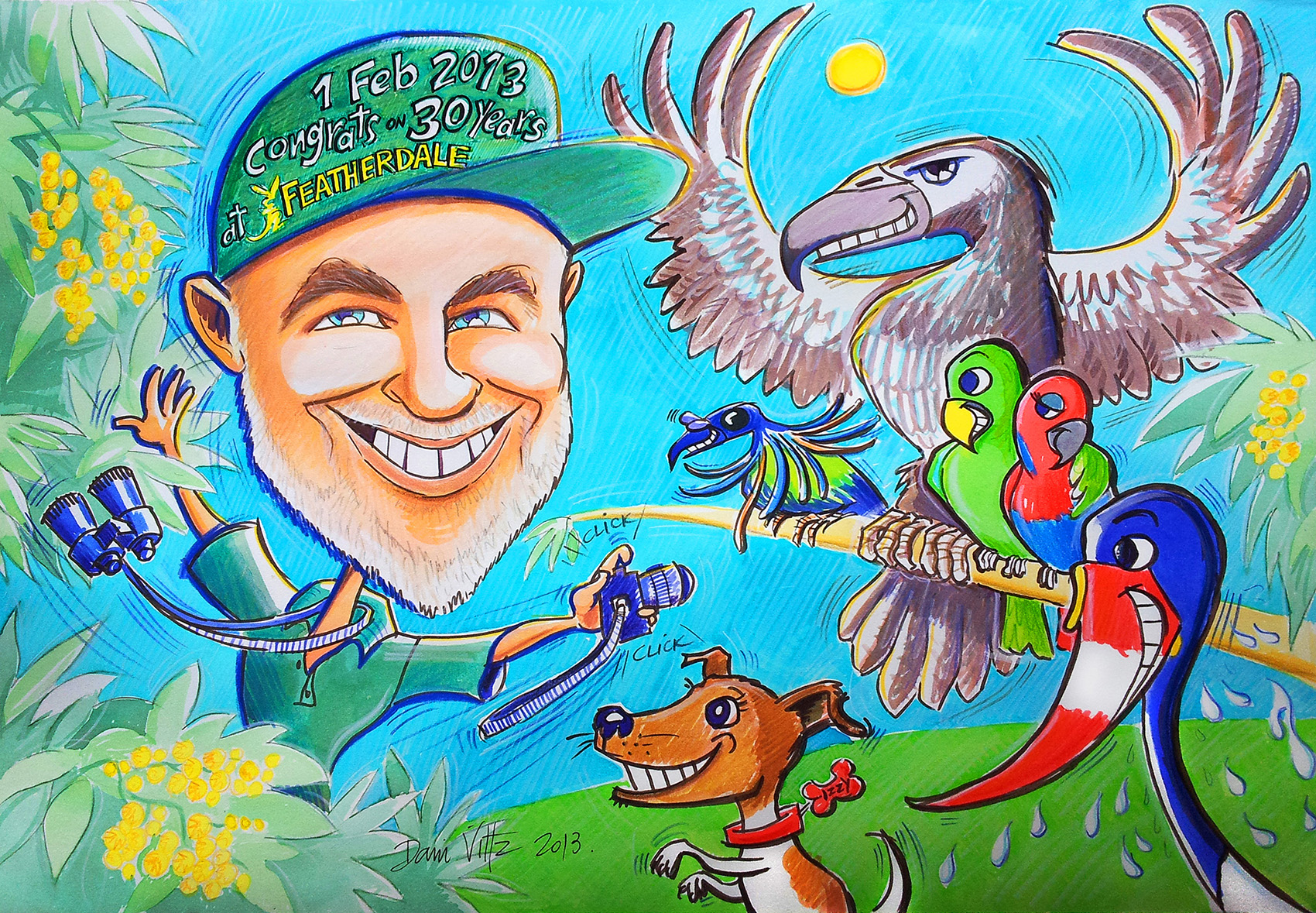 Featherdale Wildlife Park
Milestone gift – hand drawn with watercolour inks
Hand Crafted Portraits. 
The popular version is ink and watercolour on art paper.
There's also acrylic paint on canvas if you prefer a larger portrait to hang up in your favourite room. Acrylic on wood boards or chairs also available.
Contact me with your gift idea!
Entertainment
Live Caricatures
My Cartoon Portraits are flattering, no wrinkles or wobbly bits!
Add a bit of fun and laughter to your next event!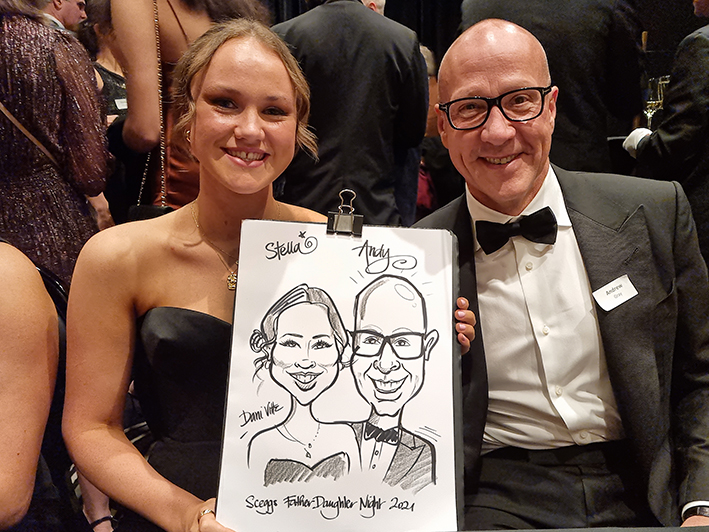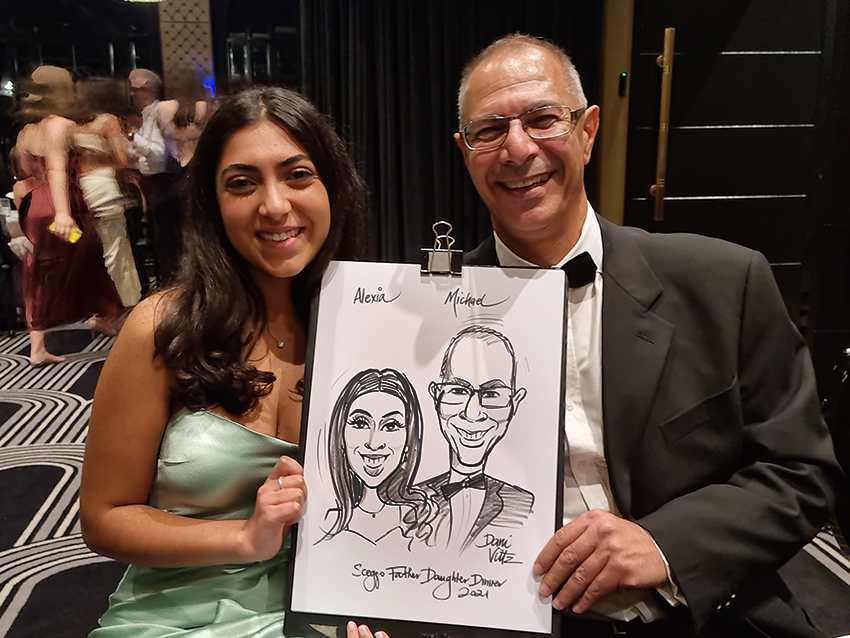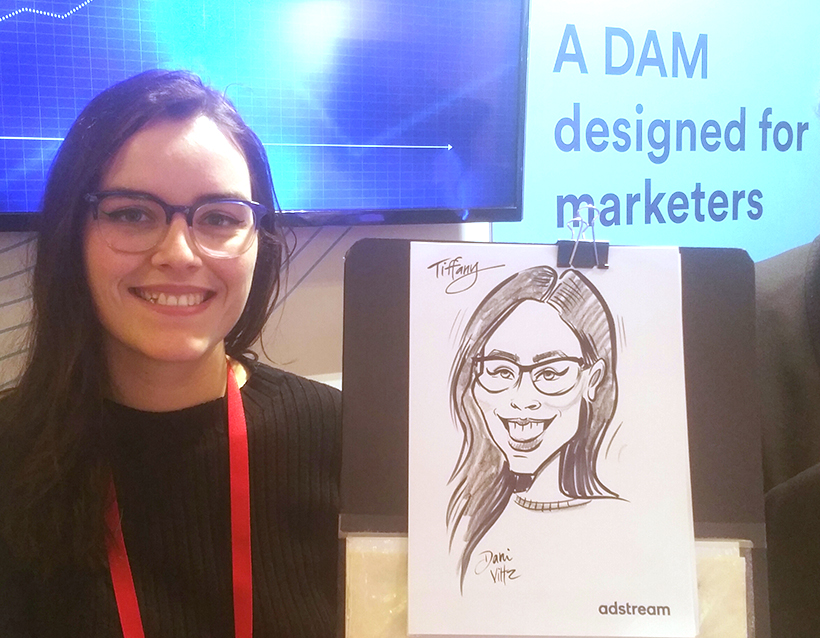 Live caricatures at trade show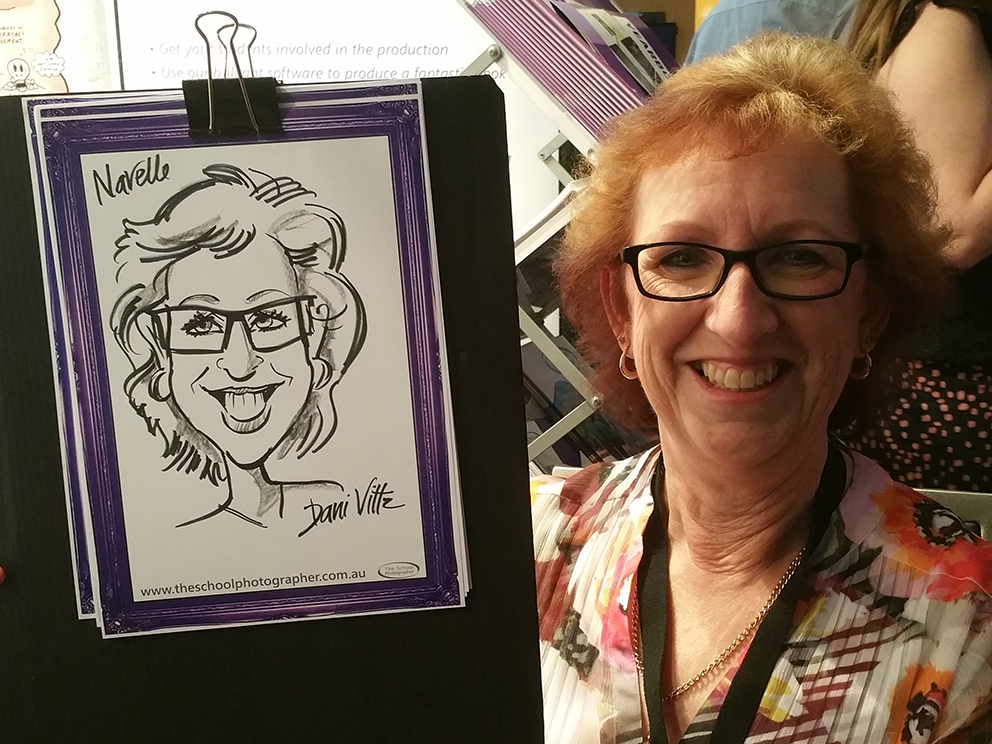 Digital or Hand Drawn CARICATURES
Create bubbles of laughter with live caricatures at parties, weddings, birthdays and corporate events.
Need a unique marketing tool to attract potential customers to your stand at trade shows? Try enticing them with a caricature. They walk away with their caricature and your promotional material. You have their attention and contact details.
Contact me to for production notes and rate cards.
I'm currently based in the beautiful Southern Highlands, NSW. 
See more samples here.