Create Eye-Catching Content for all your campaigns
Why use videos for marketing and sales?
Video Marketing is a powerful tool that effectively communicates simple, complex or serious messages to your audience, faster!
Videos can include animation, motion, music, voiceovers and colourful graphics. It grabs audience attention and delivers clear messages with eye catching visuals.
There are many types of videos each with different components to communicate what your business offers: 

Explainer videos for businesses
Animated Promo Videos
Motion graphics for social media
Showreels
YouTube
Your intro video is your online calling card, so…
Make it short! Make it bold!
Make it fun (we don't want boring!)
Add your logo, characters & branding

It's important to have a well designed intro and outro to help promote your online videos.
I can help you create fun and unique YouTube intros using hand crafted illustrations, graphics, characters, motion graphics and animations.
All designed using your branding for all type of platforms – YouTube, Facebook, Instagram, LinkedIn, TikTok and more. See samples.
YouTube outro
Just Write Angles
Create Eye-Catching Content for all your campaigns
Videos delivers your messages faster and using branded animations helps connect your audience to your business culture.
Using branded animations helps connect your audience to your business culture.
Increase brand awareness and help your audience navigate complex content by using cartoon visuals and videos.  
Create a library of branded video assets for corporate videos, social media posts, webinars and website. 
UBER Home Loans
Short explainer video for social media
Create engaging content for your social media and corporate videos. Short form videos can help transform and build your marketing content into fun and memorable experiences for your audience. 
Create a library of short video assets. All you need to do is mix and match or repurpose to create your videos and social media posts. From simple animated logos or headings to unique hand crafted animations. All videos use your branding colours and styles.
Animations are also available to add that extra touch. You might need a really cool cartoon for your YouTube intro or an eye catching short animation for a LinkedIn article.
Logo animation for YouTube intro
Creative Stuff with Dani Vittz
A mascot might just be the right fit for your product.
Funny, serious and everything in between. Cartoon mascots guide your audience through the video, helping the message get across in a fun and personal way.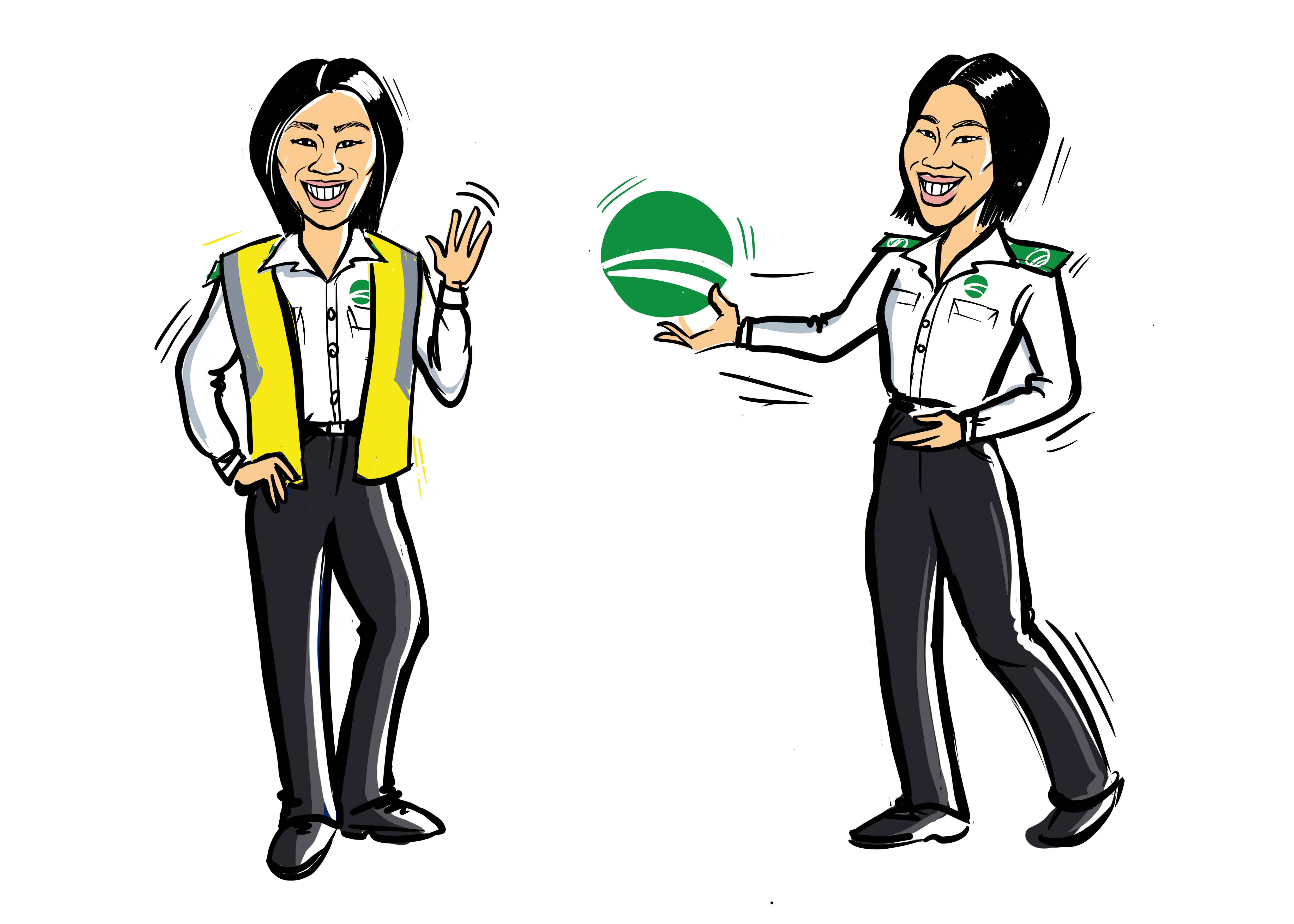 RRP Mental health video snippet
Character design used throughout series
Need a cartoonist without the full production?
Illustrator/ Cartoonist
If you have a video production team ready and a final script but no cartoonist in sight, I can help you ILLUSTRATE your vision.
Storyboard
Starting from your finished script and initial concept I develop a storyboard together with you.
We work together with client brand guidelines and choose the cartoon style that fits the vision and story.
The animated sketches are created on Procreate and delivered as high resolution MP4s. These animations are linear in time. Some animated effects or motion graphics are available on request.
Filming
I work with your production team to develop the animated sketches on Procreate and iPad. Rate cards available.
Fitzpatricks full video
Product Explainer Video